Adelaide's Superior Roller Shutters
In Style blinds offer a superb range of custom made, high quality, Australian manufactured roller shutters, that have the perfect blend of style and versatility.  Our expert installers have been fitting roller shutters in homes all around Adelaide for over 10 years and bring you the best advice, best products and a fantastic range of colours so you are sure to find a colour that matches your home and decor. 
In Style Roller Shutters are built to withstand the harsh Australian climate.  They are UV stable, so they look great for years to come, have a smooth gliding mechanism for easy operation and are built from extruded aluminium with an insulating polyurethane (PU) core.  Our roller shutters are housed in a sleek and contemporary unit and glide down a specially lined channel containing nylofelt which minimises movement, prevents rattling and offers super smooth and quiet operation.  We are committed to offering quality products and our roller shutter profile is one of the thickest on the market which gives you superior thermal protection, better noise reduction and stronger roller shutters.
Smooth and quiet operation
UV stable and abrasion resistant
Range of colours and profiles
Thicker profiles for stronger roller shutters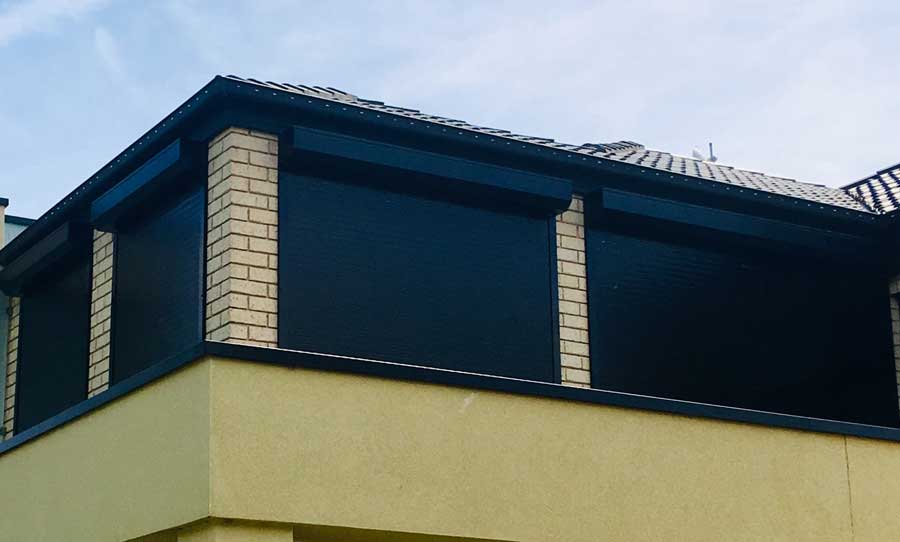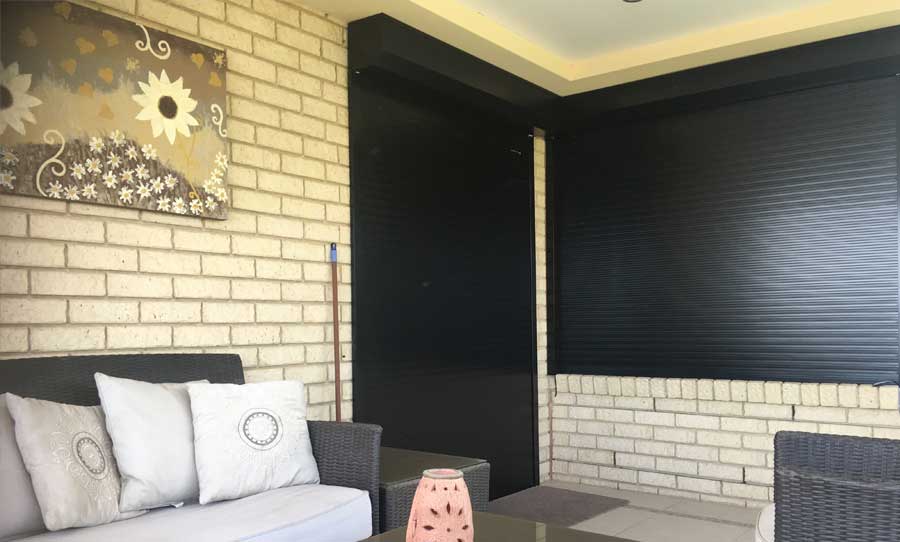 Roller Shutters – Easy to operate and customised design
For the ultimate in ease and convenience our highly experienced friendly consultants will bring the showroom to you.  They take care of everything from the initial measure right through installation, so you don't need to do a thing.  During your free no obligation consultation our friendly consultants will talk you through our fantastic range of colours and profiles.  Our range also includes specialised bushfire rated and cyclone rated roller shutters.  You can even customise your roller shutters with design options like coloured stripes and for easy operation your roller shutters can be manual our fully automated, with your choice of wall mounted push button operation or full remote-control.
In Style blinds, shutters and shades installation team are meticulous with their measurements to ensure that your new custom-made roller shutters will be the perfect fit for your windows.  As a family run business we take great pride in all that we do, we offer excellent customer service and the best prices on the best brands.  We have exacting quality standards and only use quality Australian parts from suppliers we know and trust, so we can offer a full 5 years no quibble guarantee on all shutter parts and installations.
Highly Versatile Roller Shutters
Roller Shutters are incredibly versatile offering style and sophistication whilst adding value to you home and they bring some superb functional benefits

Roller Shutters can help reduce your heating and cooling costs
With the thickest shutters on the market, our roller shutters offer fantastic thermal protection.  Our thick profile with a dense PU core provides an extra layer of insulation at the windows.  Roller shutters can reduce your heating and cooling bills by up to 30% as their thermal insulating properties keep the heat trapped inside in winter and prevent the driving winds from creating draughts through the windows.  In summer they prevent the heat from building up through the windows to help maintain a cool comfortable interior. 
Roller Shutters Increase the security of your home
Being safe and secure at home is something we all crave and adding roller shutters can help improve the security of your home.  Windows are often an easy point of entry for burglars, so creating a highly visible physical barrier to the windows offers an extra layer of security and added deterrent for thieves.  They prevent windows from being smashed and they stop any potential intruders from seeing inside your home, which is ideal for those who regularly travel.
Roller Shutters offer superior protection from the extremes of weather
Our high strength, UV stabilised roller shutters provide superior protection from the elements.  There strong protective barrier protects your windows and window frames from potentially damaging hail and flying objects that are whipped up by storms and severe winds.  They also offer superior UV protection to prevent your carpets and furniture from fading.

Roller Shutters help to block out exterior noise
When you live near a busy road, a school or even an airport, noise can have a large impact on your lifestyle.  However, roller shutters have been found to block out up to 50% of exterior noise transmission to create a quieter and calmer atmosphere, which is ideal if you have young kids or are a shift worker who needs to sleep during the day.